Beautiful marble is another stone of choice for many Long Island homeowners. The idea of "marble halls" is something that brings to mind hallways and staircases in Heaven, as well as in mythological places of renown. Marble is in the construction of numerous government buildings and courthouses, hearkening back to Ancient Roman and Greek days where Tribunals and halls of justice were made from marble.
This beautiful stone can be a solid color, but the most prized marbles are the ones with swirling streaks of color and bits of minerals speckling it throughout. The most valuable of all marbles is Carrara marble, which comes from an Italian town of the same name. Having marble anywhere in your home or as part of your patio space outside is a symbol of wealth inasmuch as owning a very expensive luxury car is a symbol of wealth.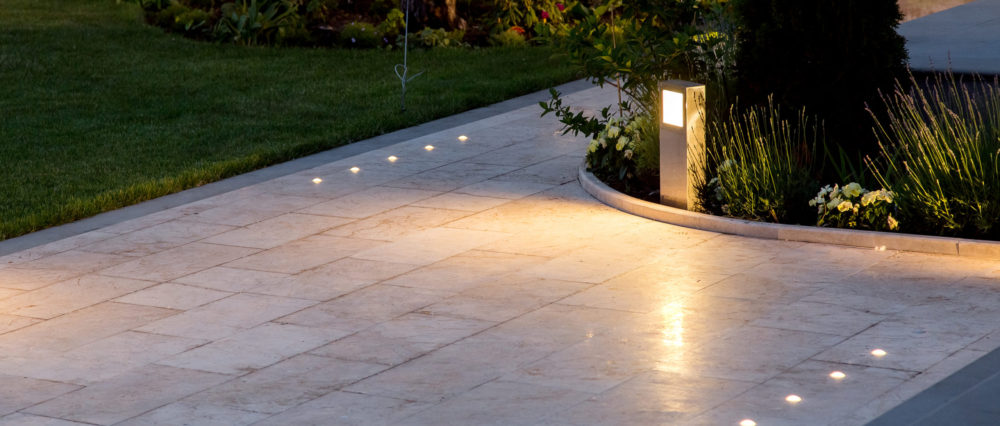 There are some downsides to marble, though. Out of granite, quartzite and marble, marble is the "softest" of the three. Even when it is sealed properly (like granite) it can still be scratched, scuffed, marred, carved, stained and burned worse than granite. Still, as an backyard slab installation, it can be amazingly beautiful. Columns made of marble can enhance a backyard patio in a very Roman-Greco decorative sort of way.
One additional feature of this type of stone to consider is that it does not heat up. It is a very dense stone that stays cool to the touch all the time, even if it is blazing hot outside. If you were to build an entire patio with columns out of marble in your yard, it would be a very comfortable place to relax any time of day or night because it wouldn't retain the heat of the day. However, that also means that a freezing cold day makes the marble feel even colder, something you might not want if you entertain guests outdoors in the fall or winter.