Check out this gorgeous Kitchen in Woodbury Long Island Done in Calcutta Quartz with light grey veining.
The waterfall edge is a very popular treatment and creates a very interesting look to islands and endcap appearance to wall cabinets. Vein matching the water fall is key to creating this look of flowing countertop material over the edge to the floor.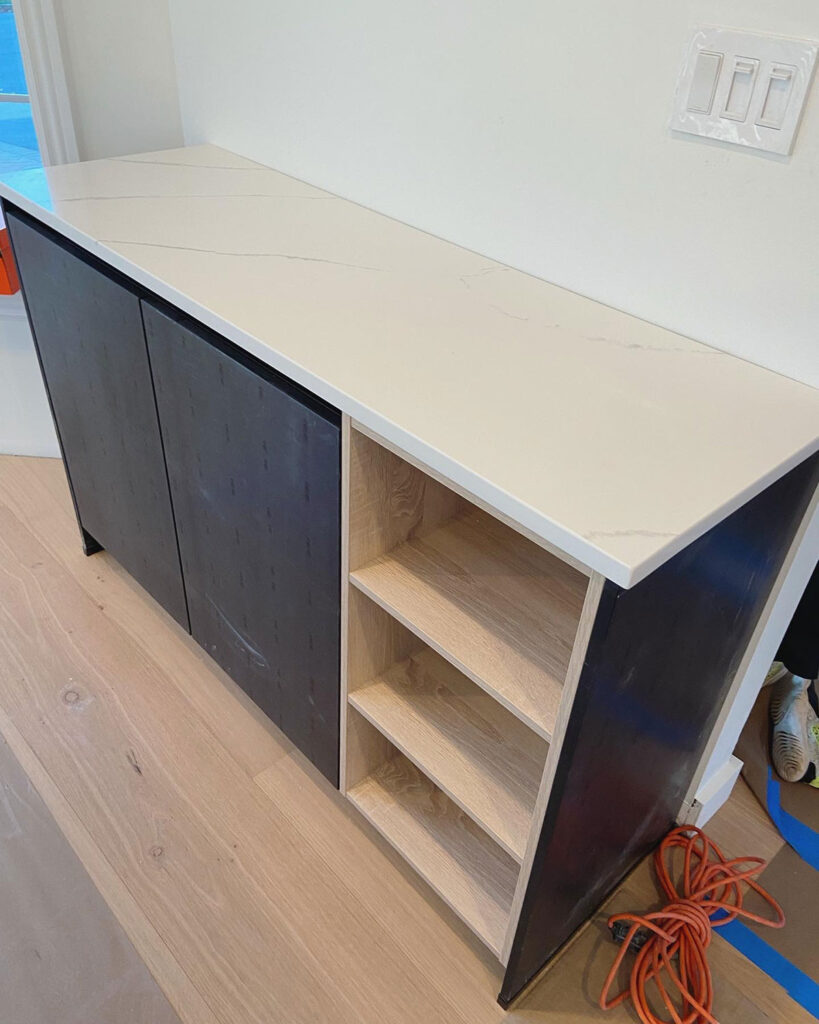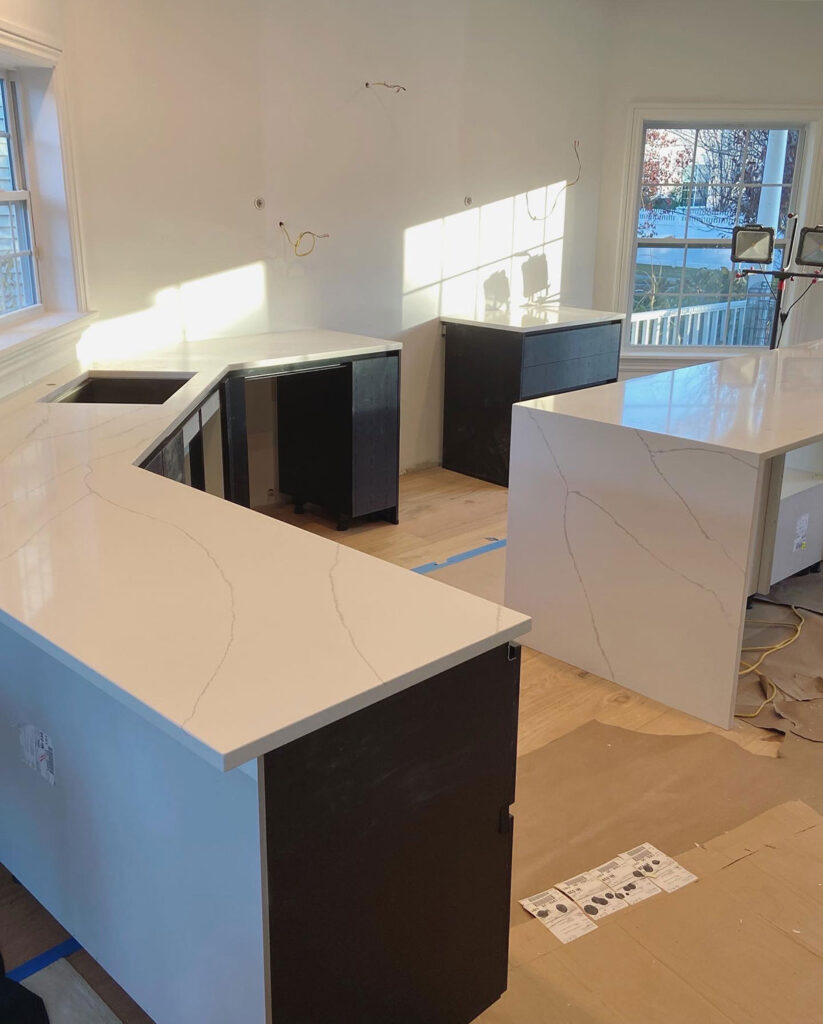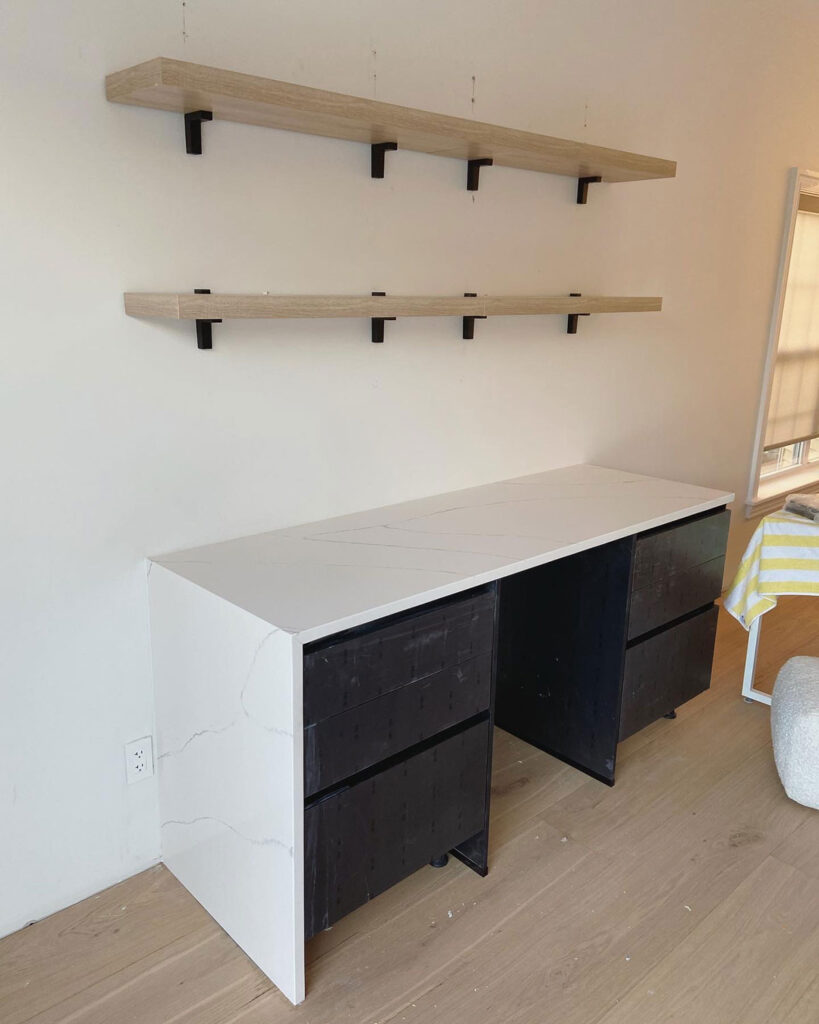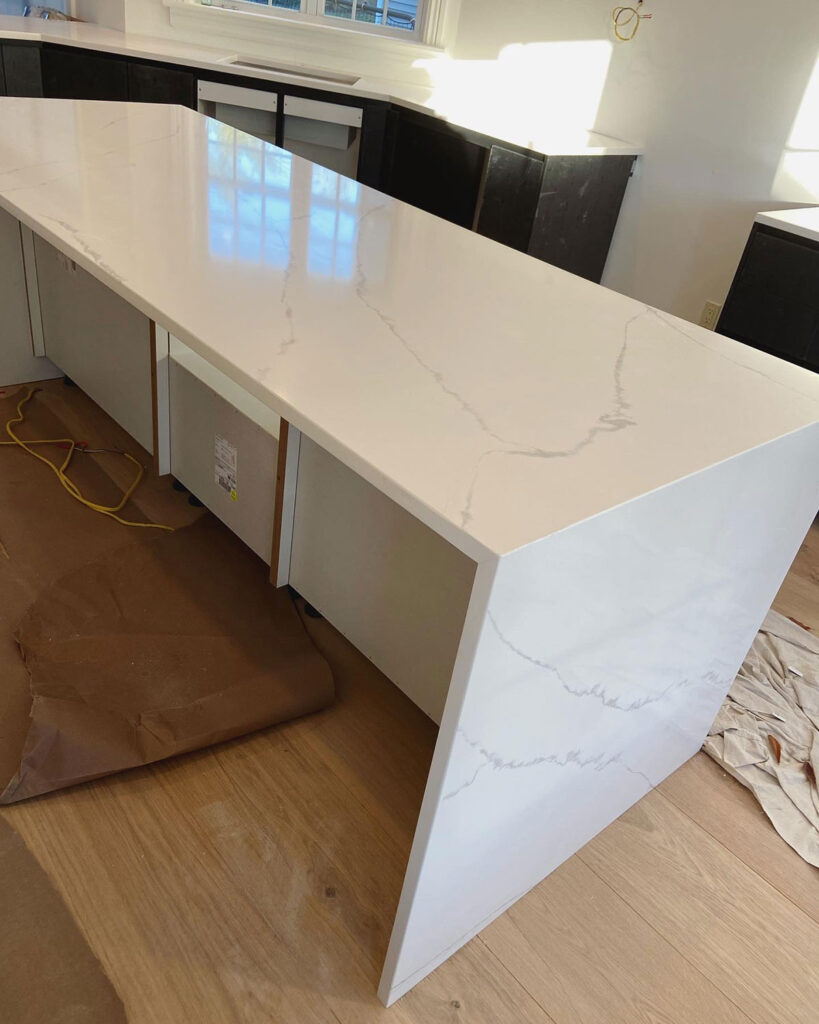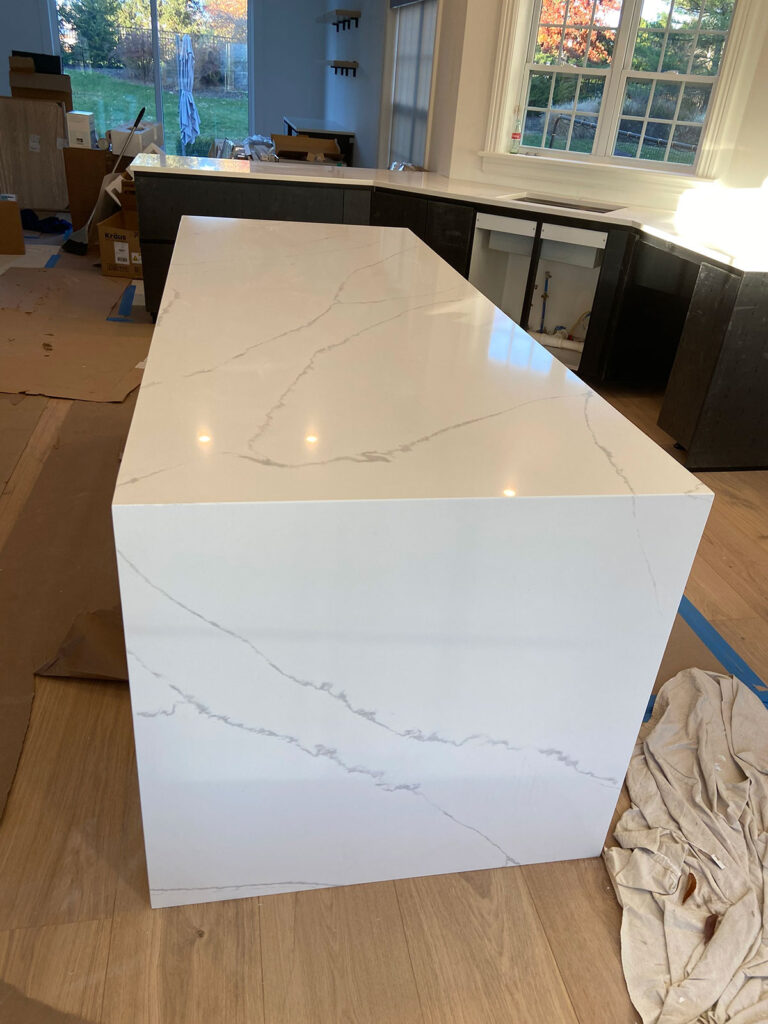 Quartz countertops have many advantages, including durability, appearance, and stain-resistance. If you have been thinking about selecting quartz but need an bit more, here is a list of the reasons you should consider quartz for your homes countertops.
Durability
One of the main reasons to buy quartz countertops is since they are very durable. If you're looking for a material that is resistant to cracks, scratchs, or get chipped easily, quartz is a good choice.
An Italian company Breton invented the process of creating engineered quartz stone in 1963, the goal was to take advantage of the abundance of quartz to create a material more durable than stone. Quartz does not form in nature as a slab surface. its in crystal form. These crystals are then made smaller and put together with a polymer to form the slabs for your kitchen
Also, much advancements in the design process to mimic the looks of natural stone.
On Mohs scale of mineral hardness, which geologists use to measure the hardness and scratch-resistance of minerals from 1 (soft) to 10 (hard), most quartz is rated 7 out of 10. For contrast, diamonds are rated 10, and marbles are typically rated between 3 and 5.
Just because quartz is durable doesn't mean it's invincible. You can scratch or chip quartz but, due to its composition, the chances of damage occurring from regular, everyday use are minimal.
If you are looking for New Custom Countertops in Woodbury New York Please don't hesitate to give us a ring.
When you Need New Custom Countertops We ROCK IT!