Are you searching for the finest countertops in Farmingdale to transform your kitchen into a culinary masterpiece?
Look no further! In this comprehensive guide, we'll explore the diverse options available, highlight the benefits of each material, and reveal tips for choosing the perfect countertops. Discover how Farmingdale's top countertop experts can enhance your kitchen space.
Countertop Materials
Selecting the right material for your countertops in Farmingdale is crucial. You have several options to choose from, including granite, quartz, marble, and more. Granite countertops are known for their durability and natural beauty, while quartz offers a wide range of colors and patterns. Marble lends an elegant touch, but it requires more maintenance. We'll delve into each material's unique qualities to help you make an informed decision.
Countertop Benefits
The benefits of investing in high-quality countertops in Farmingdale are numerous. Granite countertops are heat-resistant and can withstand heavy use, making them ideal for busy kitchens. Quartz countertops are non-porous, making them highly resistant to stains and bacteria. Marble countertops add sophistication to your space. We'll elaborate on these advantages and help you determine which suits your lifestyle best.
Choosing the Perfect Countertops
With various countertop materials available, it's essential to consider your needs and preferences. Start by evaluating your budget, lifestyle, and aesthetic preferences. Consider the maintenance requirements and durability of each material. Our experts in Farmingdale can guide you through the selection process, ensuring you find the perfect countertops that meet your unique criteria.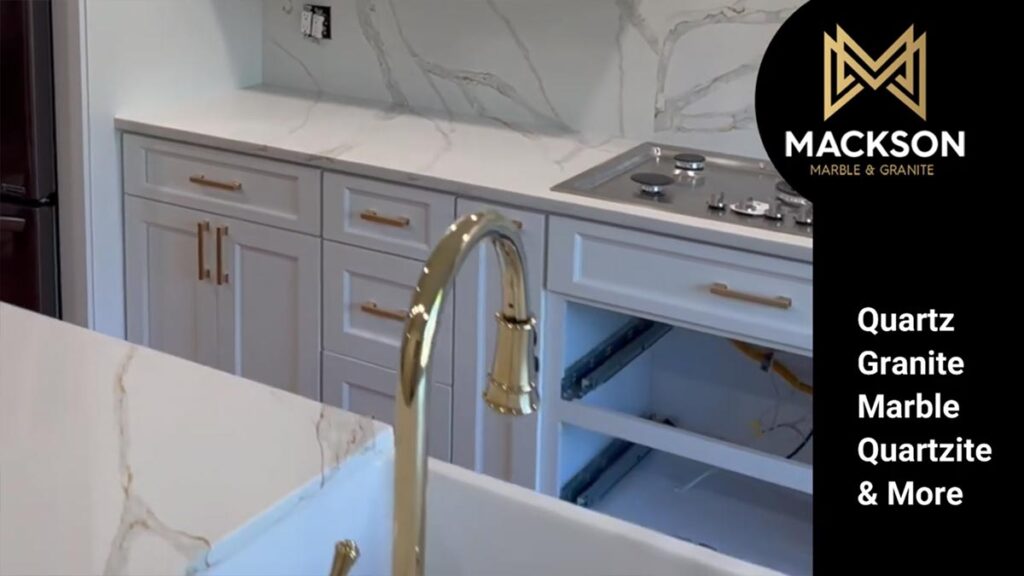 Professional Countertop Installation
Once you've chosen your ideal countertops, the installation process is crucial. It's highly recommended to entrust this task to professionals in Farmingdale who have the expertise and experience. A well-executed installation ensures your countertops not only look stunning but also perform optimally and last for years to come.
Maintenance and Care
Proper maintenance is key to preserving the beauty and functionality of your countertops. Depending on the material, you may need to seal, clean, or re-polish them regularly. We'll provide you with maintenance tips and recommend reputable local services in Farmingdale for any necessary upkeep.
Elevate the heart of your home with the finest countertops Farmingdale has to offer.
Whether you prefer the timeless elegance of marble or the resilience of quartz, our comprehensive guide will assist you in making the right choice. Contact Farmingdale's countertop experts today to enhance your kitchen's aesthetics and functionality. Your dream kitchen is just a call away!
Granite Quartz Quartzite Countertops Farmingdale NY