How Important is the Stone When Building a Pool Deck?
This is a question that we get frequently, and I am surprised. My best answer is, why limit your quality entertainment to just the pool? Pool decks are great places to gather with others and socialize, rather than just having your backyard. It also makes a great place to cool off, suntan, or just relax. But, the enjoyment you get out of your pool deck is proportional to the quality you put in.
What is the Best Type of Stone for a Long Island Backyard?
Really the only type of pool deck you can get is going to be stone. Whether you prefer marble, granite, quartz/quartzite, or do not have a preference, you are going to want to get quality stones. Each stone has its pros and cons, so what is best for you may not be the best for someone else.
Marble Pool Deck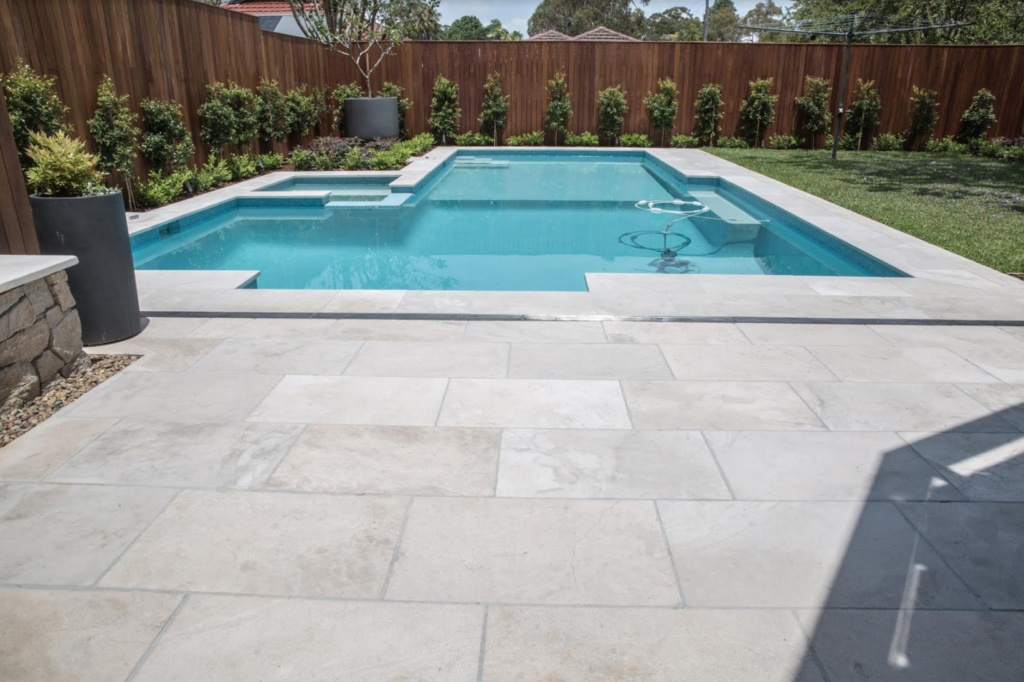 Marble is a good choice for pool decking because of its durability. If properly sealed, marble will last for a really long time. If you choose to go down the marble route, make sure that your installation service includes proper sealing in its estimate. We also like marble for the natural feel it can give the pool area. It's a good choice if you want a relaxing stone to accompany your pool, and we love it because it is a beautiful natural stone
Granite Pool Deck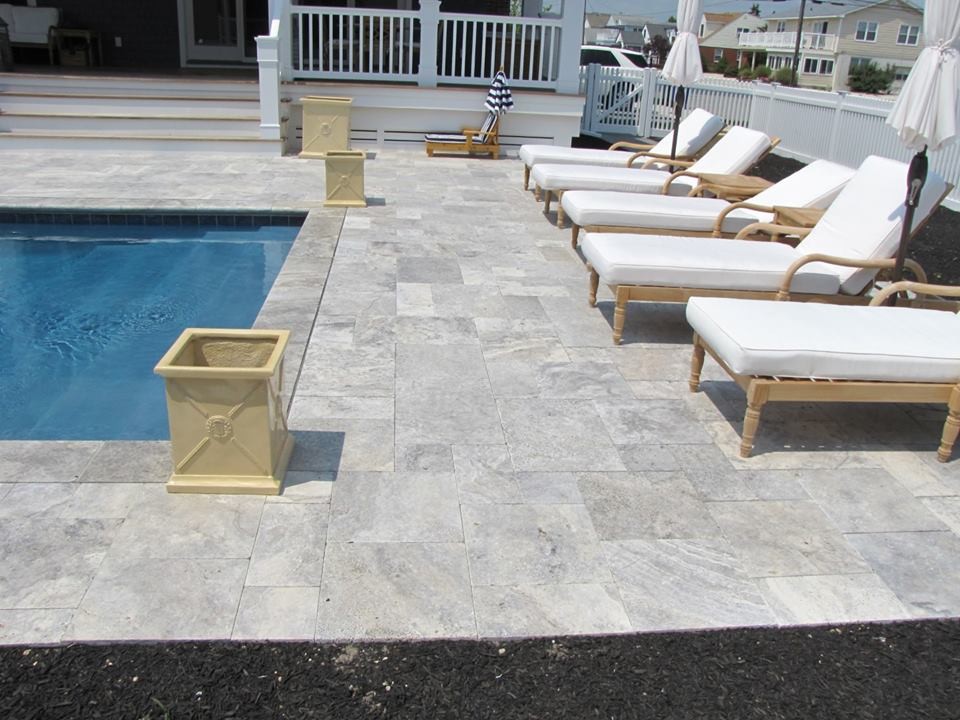 Granite is another great choice if you like the style. It makes for one of the hardest natural stones that we know of, which makes it perfect for a highly trafficked pool deck area. You can depend on it and not worry too much about the durability of your pool deck because you know that it is a quality stone. Granite is usually darker in color, so if that is your style, then it may be the perfect choice to give your deck the calming feel that only nature can provide.
Quartz/Quartzite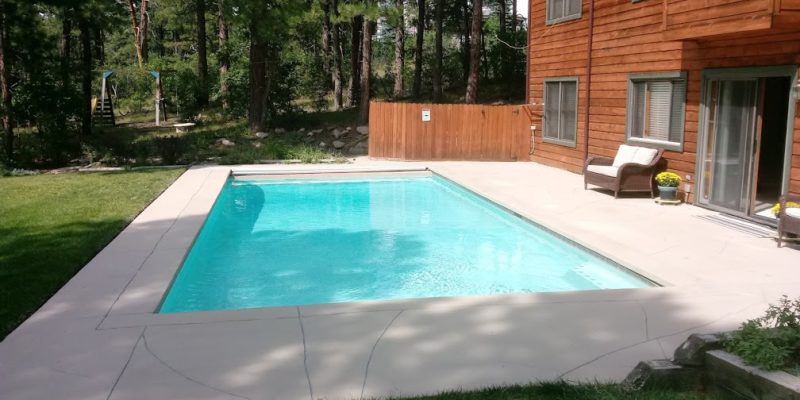 The main difference between quartz and quartzite is that quartzite is actually natural, while quartz is human manufactured. We much prefer to go the natural route, but we understand if people want to tailor their stone to their exact expectations. Truly, it is hard for humans to do something better than nature, so most people prefer quartzite over quartz when given a choice. Quartzite is even stronger than granite, which is not only impressive but also super beneficial. While the look is not for everyone, the natural beauty that it can bring to your pool is undeniable. The properties of the material make it one of the most desirable types of pool decking and a common thread throughout the industry. If you plan on using your pool frequently, we cannot recommend quartzite enough because it will ensure that your pool deck does not fade away for much longer.
View our Quartzite Gallery here!
Sandstone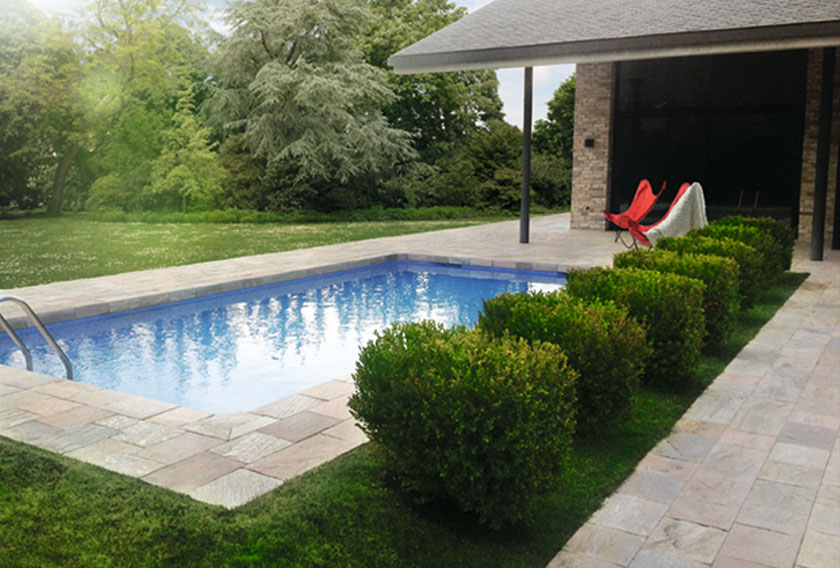 Sandstone has recently seen an uptick in use for pool decks. We like the additional color and veins it can produce, but it does not fit in every situation. With its unique brownish-red natural color, sandstone can transport your deck into looking like it is from another country in a great way. It seems foreign but in a dignified and elegant manner. Sandstone is plenty hard and tough, so when laid properly, you will not have to worry about replacing it too soon.
No matter what type of stone you choose, you can almost certainly improve your pool experience by having a beautiful deck around it with the right materials. There are many things to consider when choosing the exact stonework that you want, so it is important to speak with your contractor and supplier about your wants and needs as well as taking a look at some samples for yourself.
No matter where you live on Long Island, whether the Hamptons, Smithtown, Glen Cove, or close to our marble and granite yard in Farmingdale, Mackson Marble and Granite is a great wholesaler to start looking for natural stones. We are able to offer great prices and unparalleled customer service along with our quality stones. If you are still unsure, we had love to work with you. Give us a call for a quote, today!