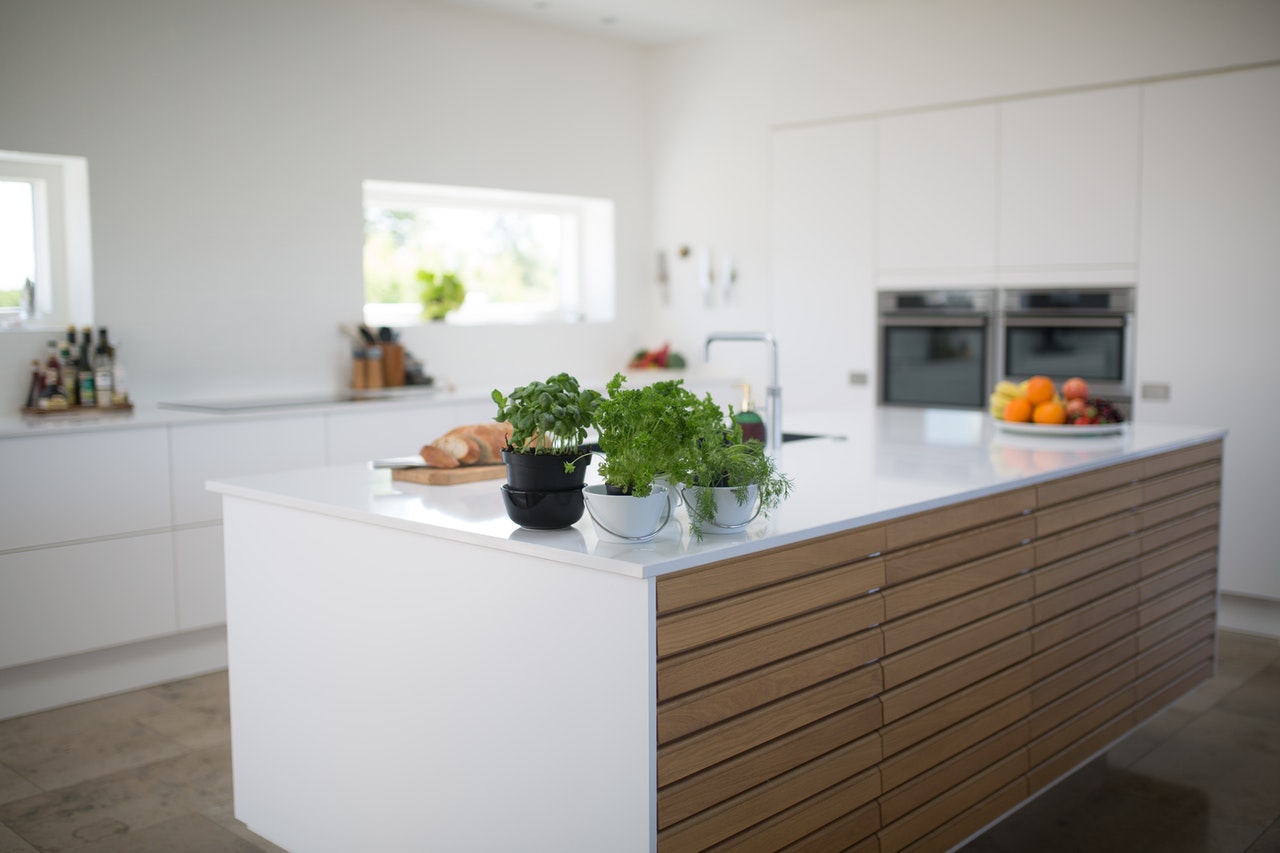 Your kitchen counter tops are a primary feature of the room. They also tend to come into contact with a lot of moisture. Water will be present around sinks and drains so your choice of materials for counter tops is limited. They also face a lot of wear and tear from spills and general use. Natural stone slabs will show less damage from knives and utensils. Stone is not only hardy and able to withstand a lot, but it can also be beautiful and fit perfectly into your style. Using a stone slab for a countertop in your kitchen can even raise your property's value. Keep reading for the rundown on the top choices available to you as well as some ideas and inspiration. Get a quote or estimate for your new countertops without delay.
Marble for Your Kitchen
While marble is often used in a bathroom, great slabs of this material also do well in a kitchen. Marble has a long and illustrious history that will make a room instantly look updated. Historically used as a paving material, marble is well-suited to being used on various surfaces. Marble is known for being one of the most durable materials available. Each piece of marble is unique, meaning that your home will appeal to your individuality. You can be sure of a distinctive appearance. Have a professional company service your marble countertops every year and they will last you for years.
In order to keep marble counter tops safe from scratches or stains, it is recommended to spray it with a sealant once every month. Between these applications, be sure to wipe up any messes with some soap and water. Use coasters and racks to protect from heat damage and moisture.
Quartz Shines in Kitchen Settings
This is a naturally occurring stone that is renowned for its pleasing appearance and incredible durability (some of the best on the market). Because quartz is more expensive than other options, it is less commonly used. This stone is naturally formed when sandstone is compacted at a high pressure. This results in a glossy surface that can be buffed to a high shine. Individual particles form streaks, making each slab look distinctive and beautiful, also making quartz popular for jewelry. It also has a higher density than other options. This makes it more resistant to scratching or chipping. Quartz has a glamorous, sleek look that makes a kitchen look luxurious. Past regular sealing, this type of stone needs little maintenance when it comes out of a retail shop. Get a quote on this material today.Those looking to remodel their kitchen on a budget may be interested in quartzite. Quartzite has many of the same properties as quartz but at a fraction of the price.
To keep it looking shiny, experts recommend washing regularly with soap and water. Mild dish soap is good enough to get up most spills. Be prompt about cleaning up spills and any moisture, and your quartz counter tops will look fresh.
Granite: The Go-To Stone for a Classic Kitchen
Granite has long been a high quality choice for those selecting materials with which to make their kitchen counter tops. It combines stunning beauty with a durability that can be an inspiration in a kitchen or other food preparation area in your home. Granite is formed by elements cooling within the Earth's crust. While it is also prized for providing a hard surface and offering for easy installation, many designers find that granite is beautiful in its natural form. Find the best ideas for counter tops using all the shades of granite available to you.
Keeping your granite counter tops in great shape is pretty easy. All that's really necessary is some soap and water. Be sure to use a mild, non-abrasive soap and a soft, clean cloth to wipe the counter tops off. With regular maintenance, this stone should last for a lifetime.
Soapstone
Thinking of adding natural stone to your Long Island kitchen? Mackson Marble and Granite has been providing Long Island homeowners with a wide variety of natural stone slabs for years! We have the quality and the reputation to help manage your kitchen stone installation. Check out our countertop gallery for inspiration! Contact us today to schedule a visit to our Long Island stone yard.